Pizza Pilgrims Workers Want A Bigger Slice
Workers at Pizza Pilgrims (PP) are fed up with low wages, low sick pay and no guarantee of hours or control of their work lives. Now they're fighting back and demanding a bigger slice!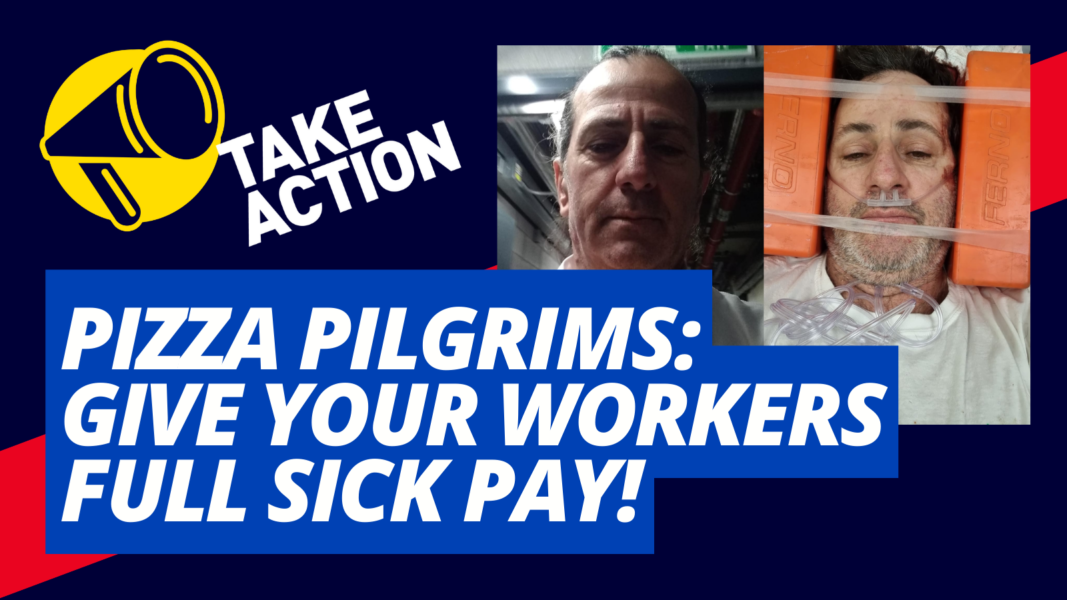 PP only gave workers a measly £1 rise, now eaten up by soaring bills and food prices, with inflation at 9.9%. Workers should not be finding it harder to make ends meet.
Many PP workers can't afford to get sick. They are still on statutory sick pay – the minimum legally required for an employer to pay. They deserve a sick pay policy which allows them the right to recover from illness with dignity and with financial stability.
PP workers' contracts only guarantee a minimum of 5 hours a week. They work hard but when quiet periods come around, are left to fend for themselves with large cuts to hours. Every worker deserves contracts that guarantee hours for full-time and part-time work.
Support the Pizza Pilgrims workers fight for justice!
---
THE WORKERS DEMAND:
Pay rises in line with inflation
Full pay sick pay
An end to zero hours
Union recognition

SUPPORT OUR STRIKES
Help us build an organisation that is committed to protecting and defending workers' rights.