The Daily Mail
Migrant cleaners at the Daily Mail Group's headquarters won after threatening to strike and attracting huge public support for their demands.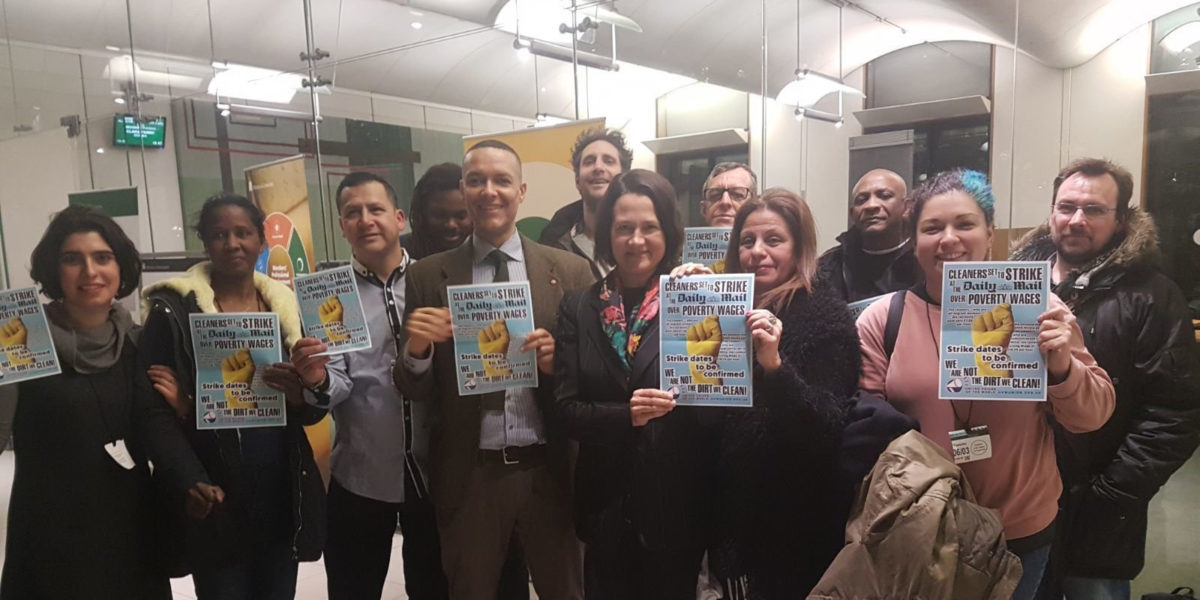 THE DISPUTE
Renowned for its racist and xenophobic headlines, the Daily Mail's contempt for migrants also extended to its treatment of the migrant cleaners in its own offices, located in the heart of plush Kensington, where it had outsourced them onto poverty wages of £7.50 an hour. And without a hint of irony or self-awareness, habitually churned out brazenly racist and anti-immigrant headlines blaming migrants for driving down wages for the wider working class.
But this irony was swiftly apparent to Daily Mail bosses and contractor Mitie when 100,000 people who signed an online petition in support of the cleaners being paid the London Living Wage (LLW). Yet instead of agreeing to the workers' request to be paid a living wage, or to sit down and talk to UVW, a Mitie manager threatened to sack the workers if they went on strike — a gross violation of their trade union and human rights.
However, with public pressure mounting and a strike looming on the horizon the campaign ended in victory, with the Daily Mail conceding the cleaners' demands for the LLW. Clearly these masters of propaganda understood the inevitable bad PR of an extended conflict.
OUR WINS
London Living Wage
With public pressure mounting and a strike looming on the horizon the workers won the London Living Wage.