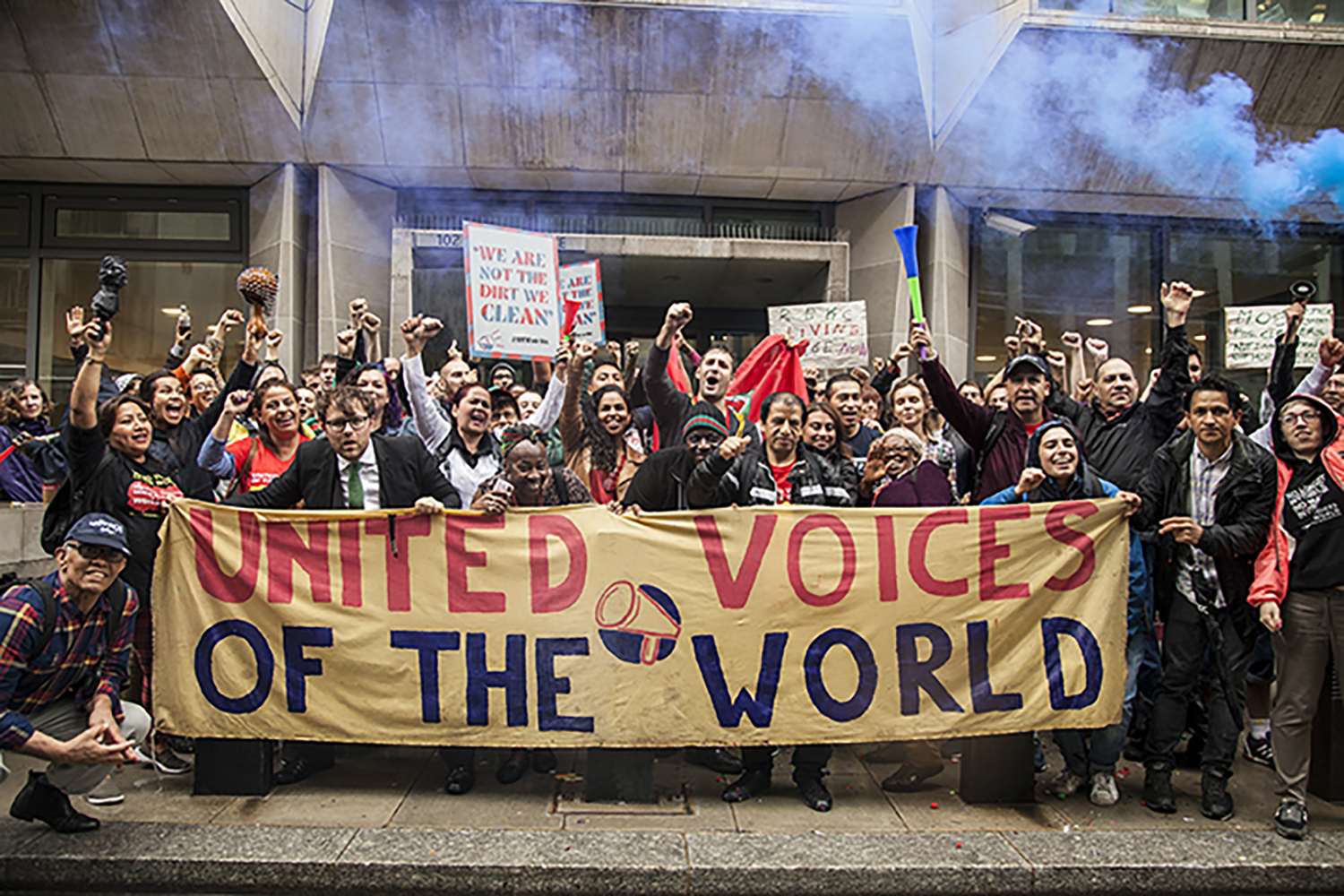 We are a grassroots trade union of low-paid, migrant & precarious workers and we fight the bosses for dignity and respect through direct action on the streets and through the courts!
WHO WE ARE
United Voices of the World is a member-led, direct action, anti-racist, campaigning trade union and we exist to support and empower the most vulnerable groups of precarious, low-paid and predominantly BAME and migrant workers in the UK.
Join UVW today and become a member
The UVW family brings together workers across many sectors including cleaning, security, catering and portering from the typically outsourced facilities/services sector and also hospitality, retail, construction, health care workers and other professions including sex workers, artists, architects, childcare workers, social workers, charity sector workers and legal sector workers including paralegals, solicitors, and barristers.