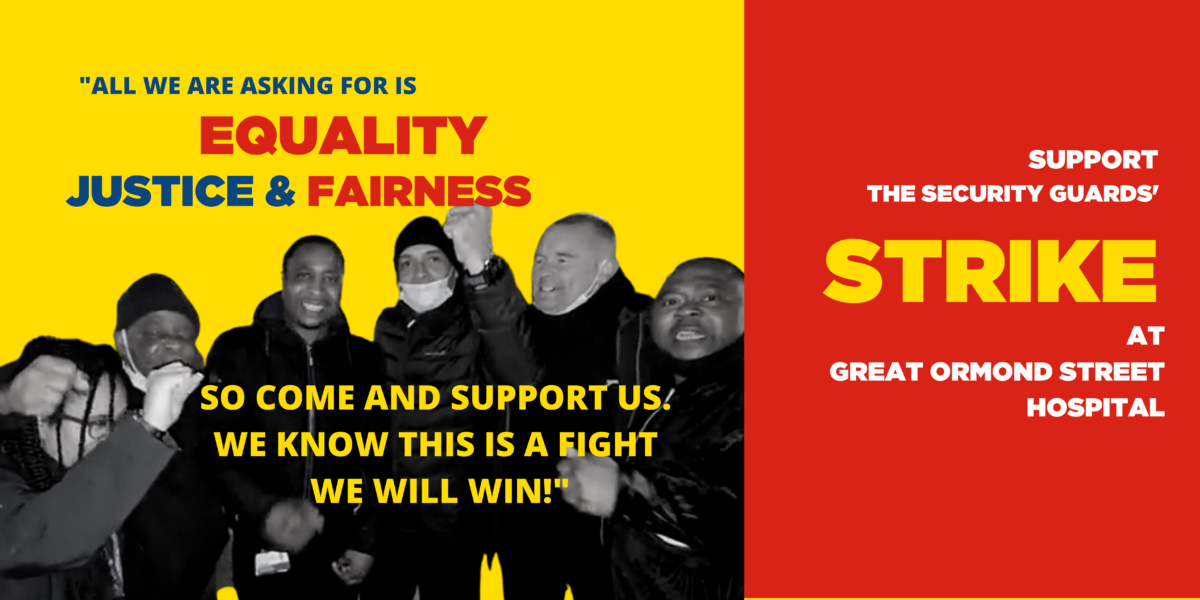 Rally: Support GOSH security guards' strike for equality!
Tuesday 7 December
2021, 12:30pm
Security guards at Great Ormond Street Hospital (GOSH) are striking against racial discrimination and need our support. The workers voted unanimously to strike and are demanding full NHS benefits including basic things like sick pay, annual leave, overtime pay.
Most of the workers are from Black, Brown and migrant backgrounds, denying them equality and full rights is nothing short of racial discrimination. During the pandemic security guards have gone above and beyond to take care of the patients.
Striking is a last resort for these workers but they've been left with no choice because GOSH and their contractor refuse to negotiate. We need to stand with them as they take action.
Support the GOSH workers struggle for equality, join the rally on 7 December.
12:30pm-2:30pm, Tuesday 7 December
Great Ormond Street, London WC1N 3JH