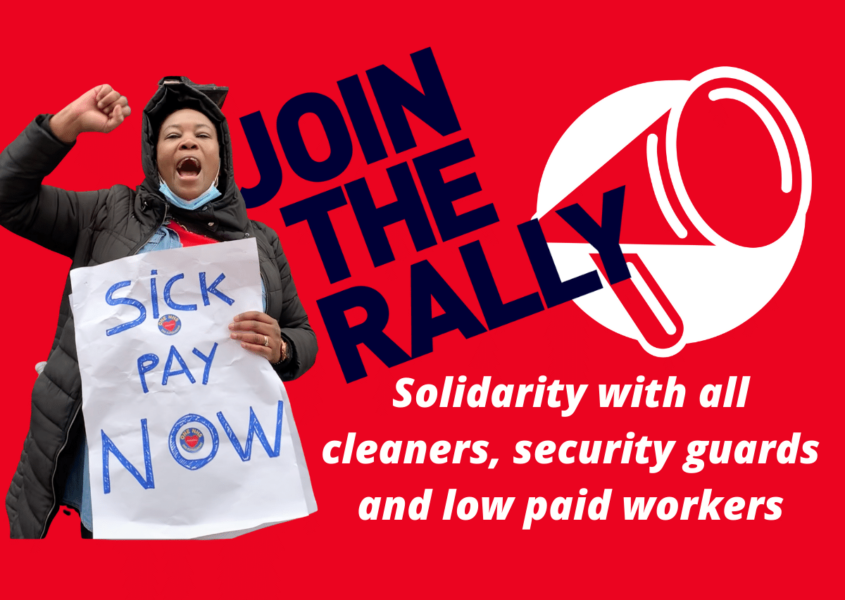 Tell the Government to clean up their own mess
Friday 27 May

, 5.30pm-7pm

During lockdown the Prime Minister and his colleagues were breaking the law, and partying in Downing Street. Meanwhile, UVW members and key workers all over the UK, on poverty wages, kept working, some even while sick and some, like Emanuel Gomes, paid the ultimate price with his life.

While government officials and staff were eating pizza, drinking Prosecco and making a mess, an army of invisible, low paid, precarious workers had no choice but to risk their lives. We continue to pay the price for Covid-19.

Enough is enough.

We call on all members and supporters to fight back against the government's disrespect towards low paid workers.
Stand in solidarity with all cleaners, security guards and low paid workers.
Demand full sick pay, a living wage and dignity and respect NOW.
Demand accountability for Emanuel's death.
TELL THE GOVERNMENT TO CLEAN UP THEIR OWN MESS
Join us tomorrow
 📆  Friday 27 May
🕞  5:30-7:00pm
 📍 10 Downing St, London SW1A 2AA