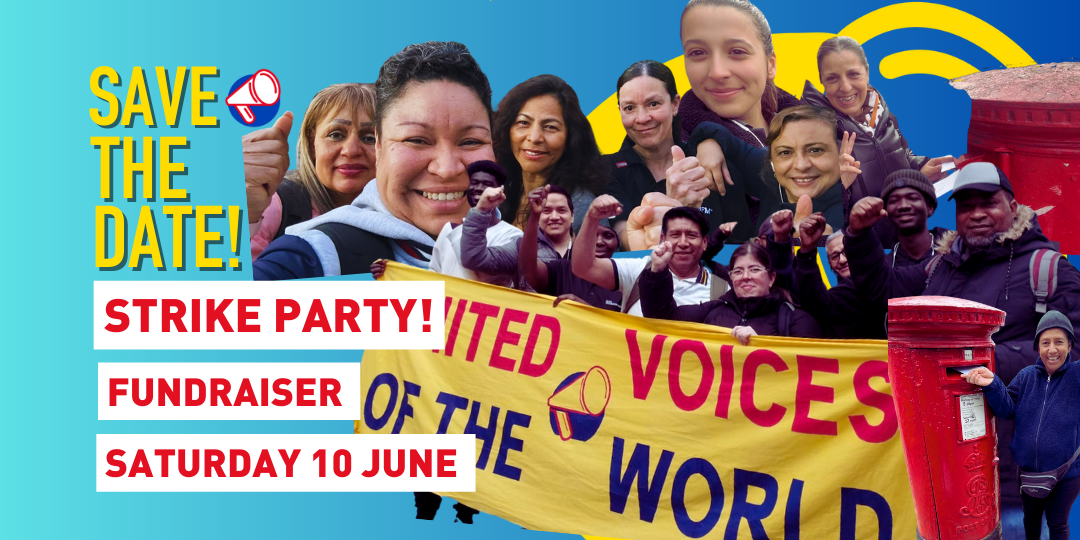 strike fundraising party
Saturday 10 JUNE

, 2023

📅 Saturday 10 June  ⏰ 3pm – 11pm

🏠 Casa UVW, 140 Cambridge Heath Road, London E1 5QJ

UVW members our biggest industrial action is coming…and we need you to take action…and PARTY! 🎉

Cleaner, carer and concierge in NINE WORKPLACES have returned a resounding 'YES' to strike action for better pay and conditions. ✊🏽

Workplaces involved in the dispute include billion-pound global giants Amazon and publishing powerhouse Ogilvy, as well as the prestigious London School of Economics, the Streatham and Clapham state school, Sage Nursing home and luxury flats.

SAVE THE DATE on Saturday 10 June come to the party of all parties, to raise funds for these heroic workers!