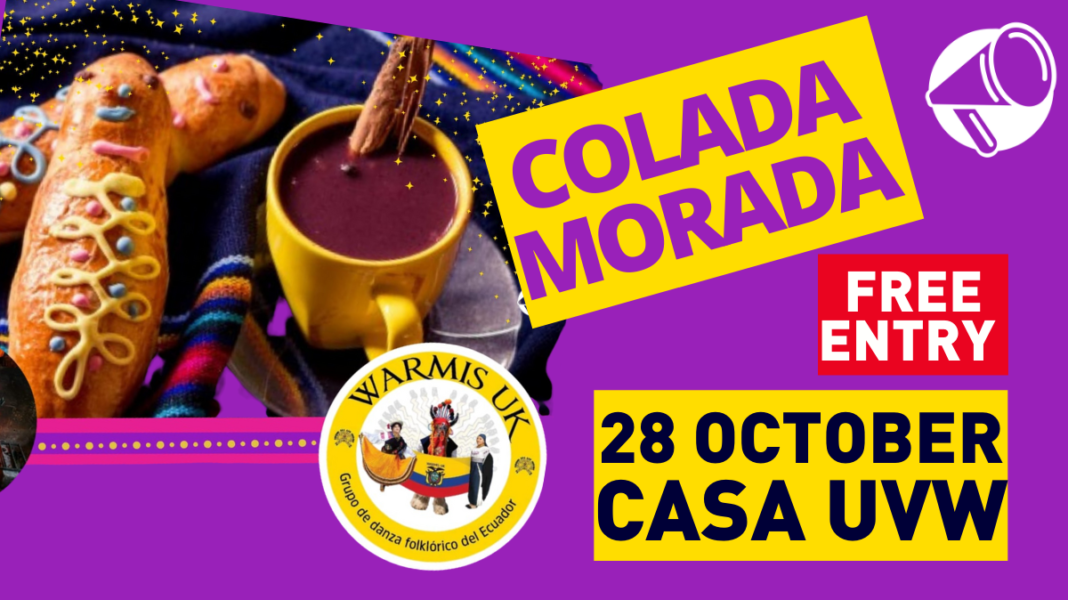 COLADA MORADA FESTIVAL IN UVW
SAT 28 OCTOBER
2023, 12pm – 8pm
The Ecuadorean folk dance group Warmis UK and UVW invite all UVW members, their friends and families, to celebrate All Saints' Day / Halloween with a traditional colada morada at Casa UVW!
Put on your best costume and come and spend a nice evening savouring the best colada morada made on a wood fire.
Admission is free. Come with your family and friends. The evening will be entertained by DJ COCO.
There will be food, dancing, raffles, surprises… and much more!
📅 Saturday 28 October ⏰ 12pm – 8pm
🏠 Casa UVW, 144 Cambridge Heath Road, London E1 5QJ