YOUR REPRESENTATIVES, 2023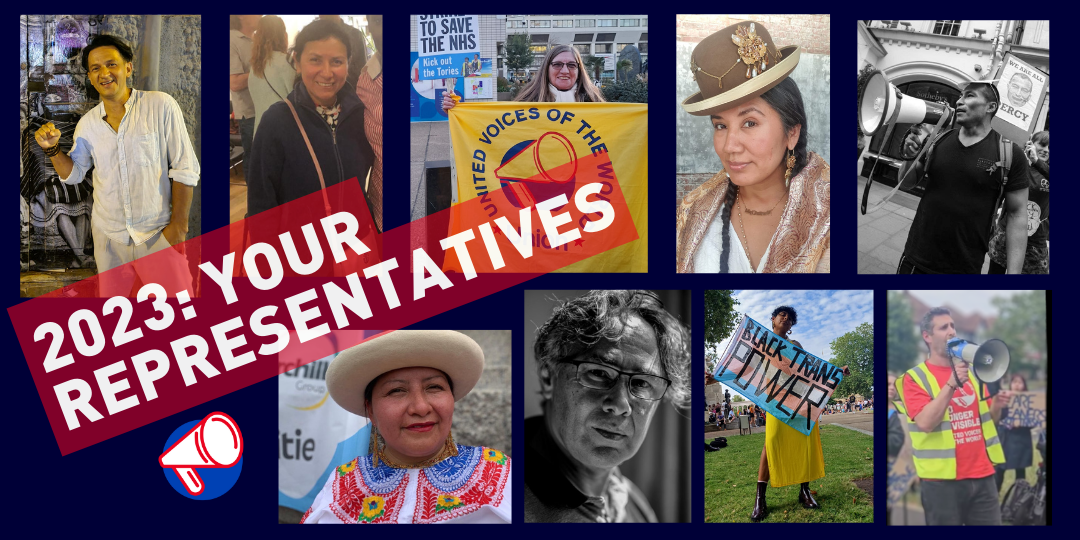 UVW's elected Executive Committee, EC, is made up entirely of migrant workers.
Our EC members are strike leaders who have organised their workplaces and won campaigns for better pay and conditions, dignity and respect.
They are all activists who bring and share their rich and varied experience of trade union and grassroots organising, as well as lived experiences of workers' exploitation and, in some cases, undocumented migration.
Meet the women, men and non-binary members of UVW's newly elected committee, as well as UVW's re-elected General Secretary Petros Elia.
To contact your EC email us at committee@uvwunion.org.uk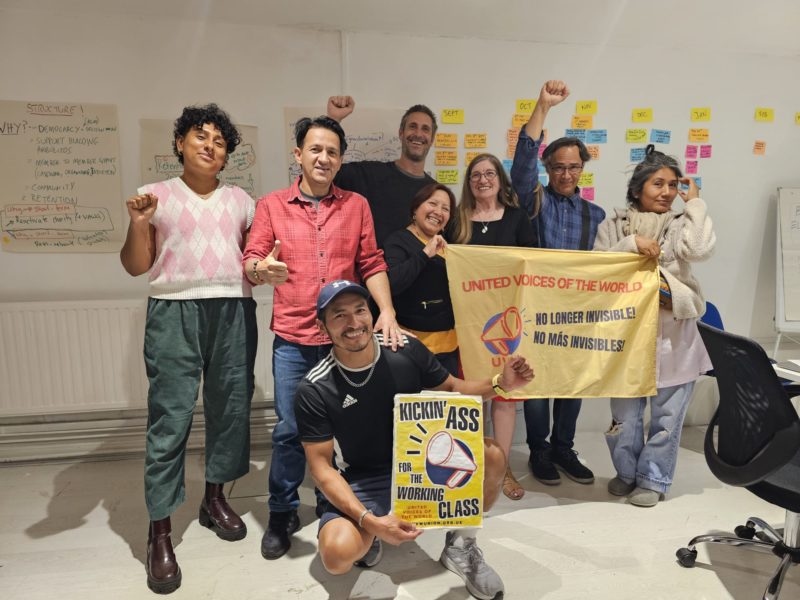 Ángela camachO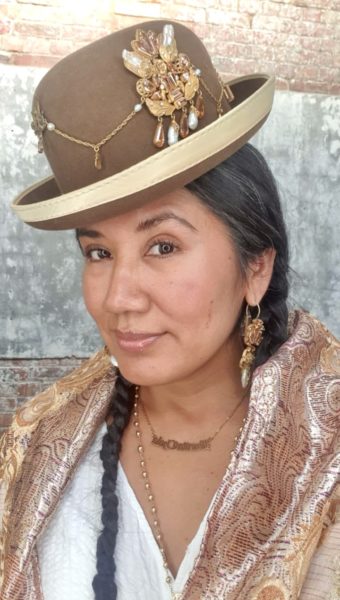 From Bolivia, came to the UK in 2013
Member since 2016
I'm known as the The Bonita Chola. I was born Argentina and arrived in the UK in 2013.
I'm an artist, a domestic worker/nanny and grassroots organiser for the rights of indigenous peoples.
I arrived in the UK 20 years ago, when I was 23 years old, and for the first half of my life here I was an undocumented migrant. I am a single mother.
I am an ordinary worker and have been a member of UVW union for almost seven years now. I understand that it is of the utmost importance to stand up for my fellow workers in my field to amplify our voices.
BÁrbara Rocha de Abrahams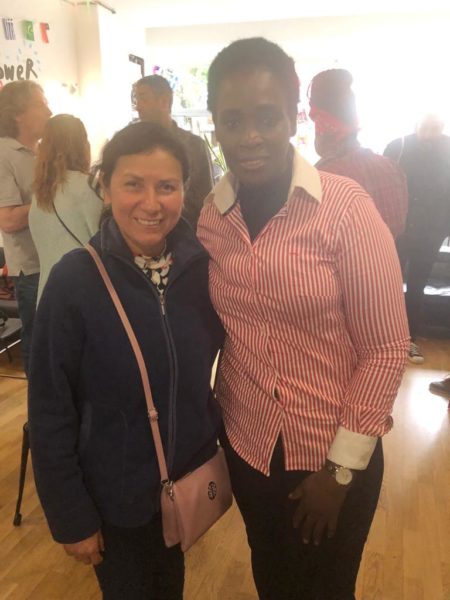 From Bolivia, arrived in the UK in 2008
UVW member since 2014
This would be my second year as an Executive Committee (EC) member. I feel that there is so much that needs to be done to support our union, to empower our members to stand up for their rights and fight for dignity and respect.
As a member of the EC I will uphold the aims and objectives of UVW and continue to support the leadership of the General Secretary to ensure the proper functioning of the union. Working across different industries such as cleaning, security industry and now teaching, I 've gained so many skills which I hope I can use to support our members with their different requirements.
In 2016 my colleagues and I led one of the biggest campaigns called "Sotheby's 2". We fought for contractual sick pay, the London Living Wage and dignity and respect, and we were successful thanks to the determination of our General Secretary who worked tirelessly for our campaign. This fight taught me to believe in the power of the workers. The workers together will never be defeated!
Eraldo Strumiello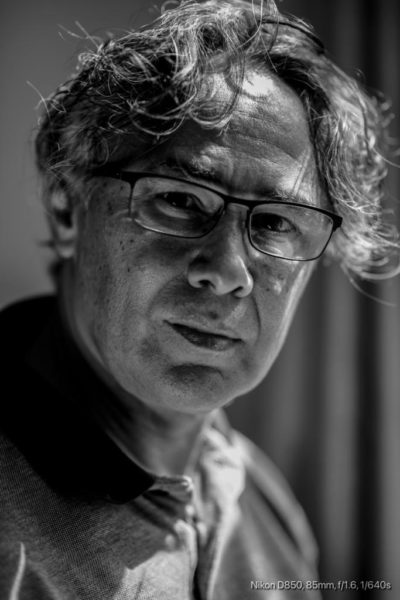 From Brazil, came to the UK in 2016
Member since 2018
I'm a Brazilian immigrant, I became a chef here in London.
Before arriving in London, I lived in Italy between 2014-2016. There I had a role in SiCobas y NoAusterity, both independent union organisations, outside of the old Italian union bureaucracy. In Brazil, as a teacher in São Paulo, I was on the executive committee of the teachers' union that formed part of CSP-Conlutas. I have 20 years of union experience in Brazil.
In the UK, I have been a UVW member for approximately five years. I supported UVW several strikes and demonstrations and also actions by other unions. In addition to joining the pickets and activities carried out by UVW, I intend to dedicate this mandate to strengthening solidarity between our class, seeking to strengthen relationships between worker organisations here in the United Kingdom and other countries.
Julia Veros González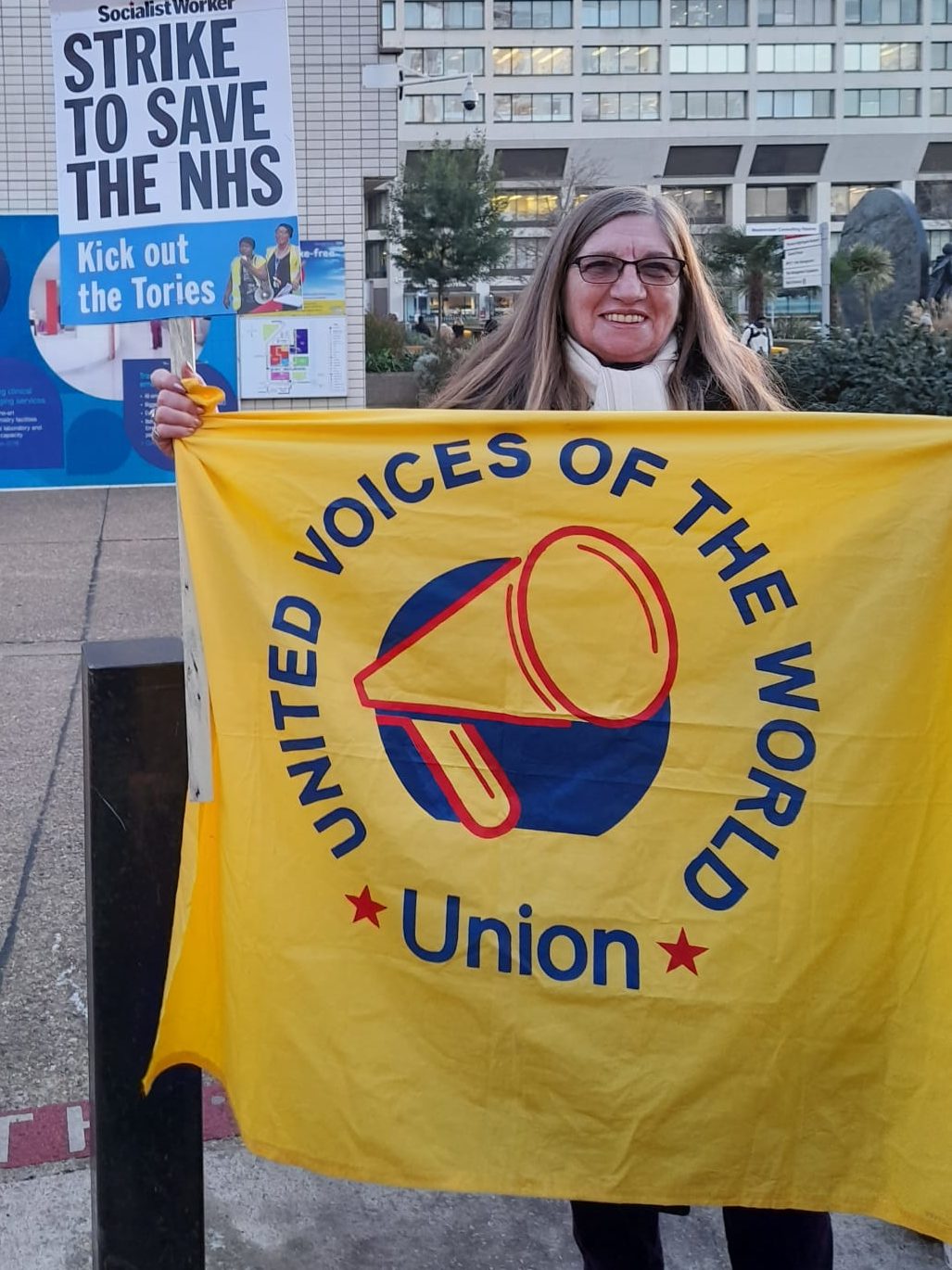 From Spain, came to the UK in spring 2014
UVW member since 2020
Strike leader at Sage Nursing home, North London
I'm a care worker from Spain. During the pandemic, I led a strike in North London to demand quality pay for quality care.
I am a fighter, a left-wing republican who thinks respect and equality should be the basis of society and I will fight for that as long as I can to achieve that.
Ornella Ospino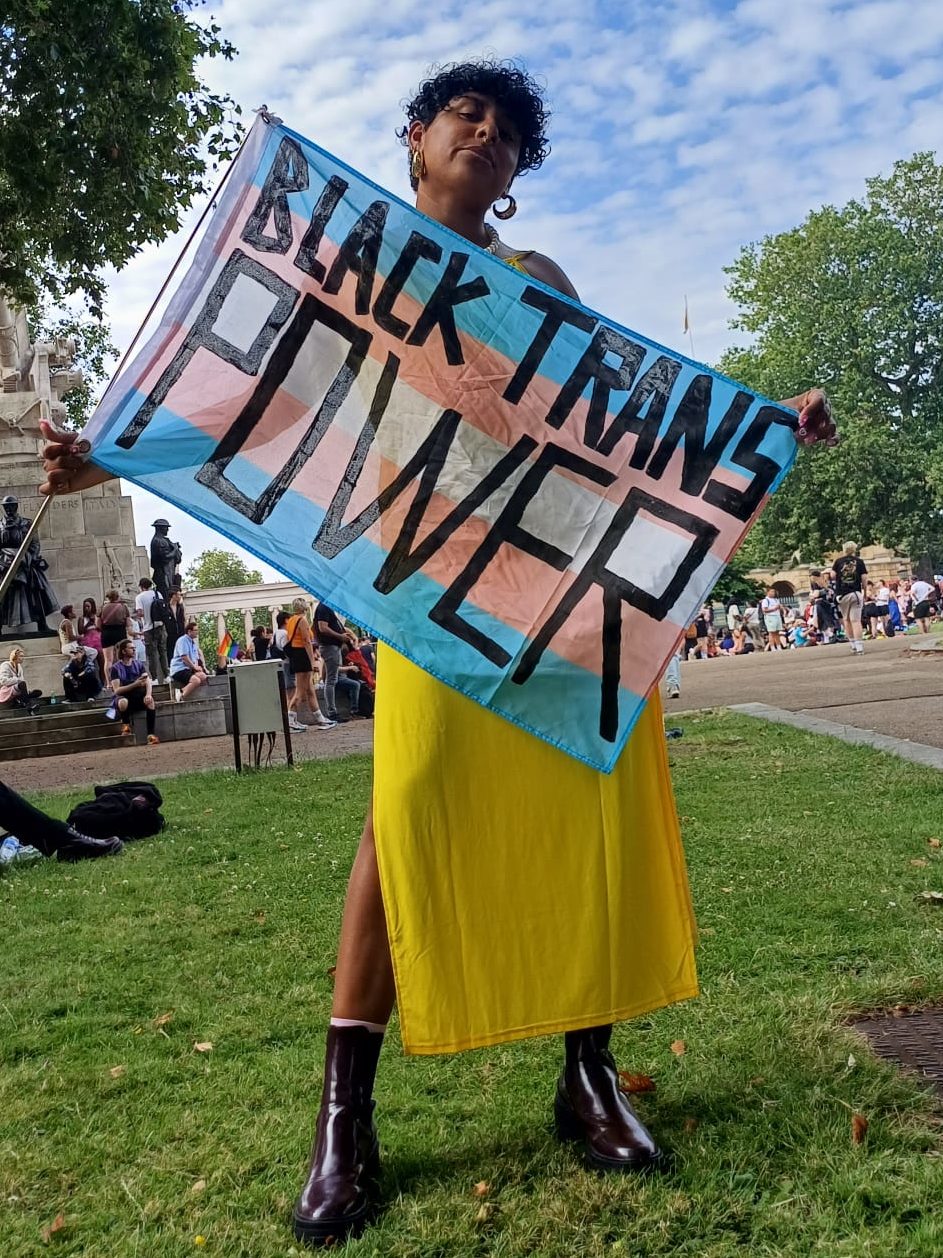 From Colombia, came to the UK in 2010
Member since 2019
I have been a supportive and active member of UVW since 2019. I have worked in the union as a caseworker, been a member of the VAWG, Charity, DCW, Facilities and General branches.
I have had the opportunity to hear many perspectives from different members in the union which will help me represent the demands and experiences of the membership.
I would like to integrate the branches more, work towards strengthening the bonds between branches and solidifying our comradeship. I would like to invite fellow Trans and non-binary comrades to join the union and as an Executive committee member, this is a a step towards that.
I love this union, I am a trade unionist in my soul and want to contribute and have more responsibility within UVW.
Percy Yunganina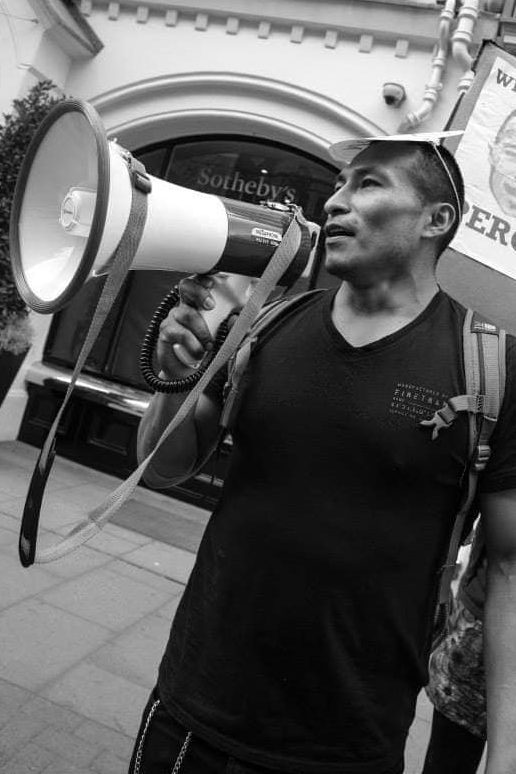 From Perú, arrived in the UK in 2007
UVW member since 2014
My name is Percy and I am Peruvian. When I arrived in the UK I started working in the cleaning sector and I know first-hand the treatment we cleaners are subjected to. That's why in my role on the Executive Committee I want to continue to support our members against companies that mistreat their workers.
I am a member of the EC to help steer the course so that we can accomplish our stated mission and vision, to grow and make our union sound and to continue to defend exploited workers. I will be there for our United Voices of the World.
NOT ONE STEP BACK, ALWAYS FORWARD!
Susana Benavides Guamán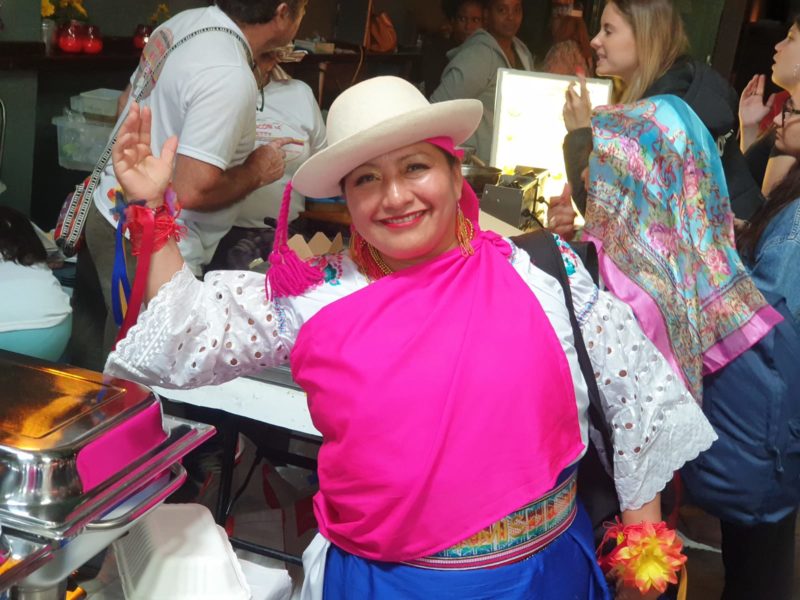 From Ecuador came to the UK in 2009
Member since 2014
In 2019 along with hundreds of supporters I led a protest against poverty pay that shut down the Oxford Street branch of Top Shop and got me the sack. I have been fighting side by side with UVW members for justice and dignity ever since.
I am committed to supporting the people who come through our doors day after day, some very sad and anxious, and it is always a pleasure to see them leave full of hope, and ready to fight back.
Wilson Tovar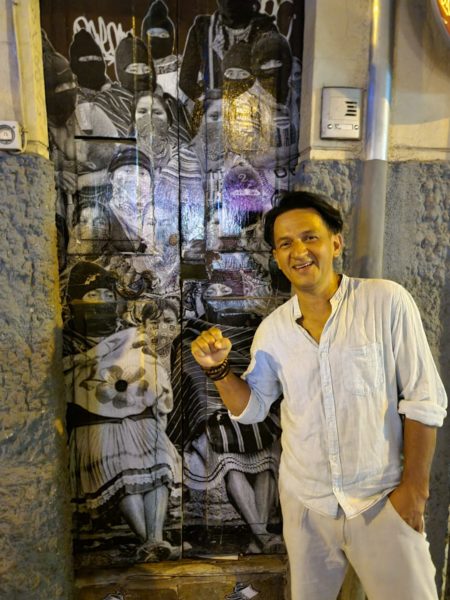 From Colombia, came to the UK in 2012
UVW member since 2014
I have participated in UVW campaigns and struggles for better conditions for workers.
I share the values of our union: Unity, Solidarity, Respect in diversity. I share its yearnings and projects for growth and strengthening.
As a migrant I have known firsthand the vulnerability, the degrees of semi-slavery (Taylorism / Fordism) to which those of us in the cleaning and service sectors are subjected to.
As a trade unionist and activist I have always shared the good work and grassroots organising tactics of direct action that UVW carries out with my colleagues and other cultural and political groups.
I firmly believe that only by being united and organised, aware through political education. will the working class regain our rights. Because trade unionism, apart from being a school of political consciousness, is one of the pillars of true participatory democracy.
United we are a transforming force… Let us be part of the changes this historic moment calls us to. Let's educate ourselves, organise ourselves in solidarity and mutual support.
PETROS ELIA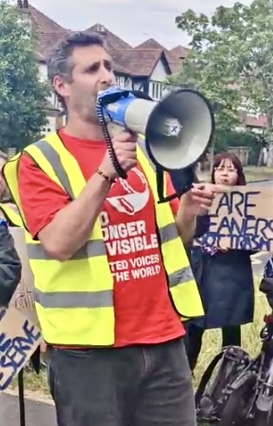 Member and co-founder of UVW since 2014
It is an honour to be re-elected as general secretary of UVW.
Since 2013 I have organised over a 100 campaigns across multiple sectors and have advised and represented thousands of low-paid, migrant and precarious workers.
Moving forward, UVW will continue to play a role in the redistribution of wealth to the lowest paid workers in the UK.
To hold true to our mission of holding the bosses to account in the workplace and courts, UVW will continue to support members to bring individual and group employment tribunal claims.
We will continue to provide a community and a warm welcome to new members, especially those workers that have not been able to find a home in the trade union movement.
To make sure more UVW members receive the support they need and deserve at work we will be helping to train members and volunteers to come together via a multi-lingual "dignity at work" reps network.
Together with the Executive Committee, I will support the small team of dedicated and experienced UVW staff and our courageous UVW members', to build the spaces, networks, and campaigns to fulfill our mission: to build power and solidarity in workplaces and communities.