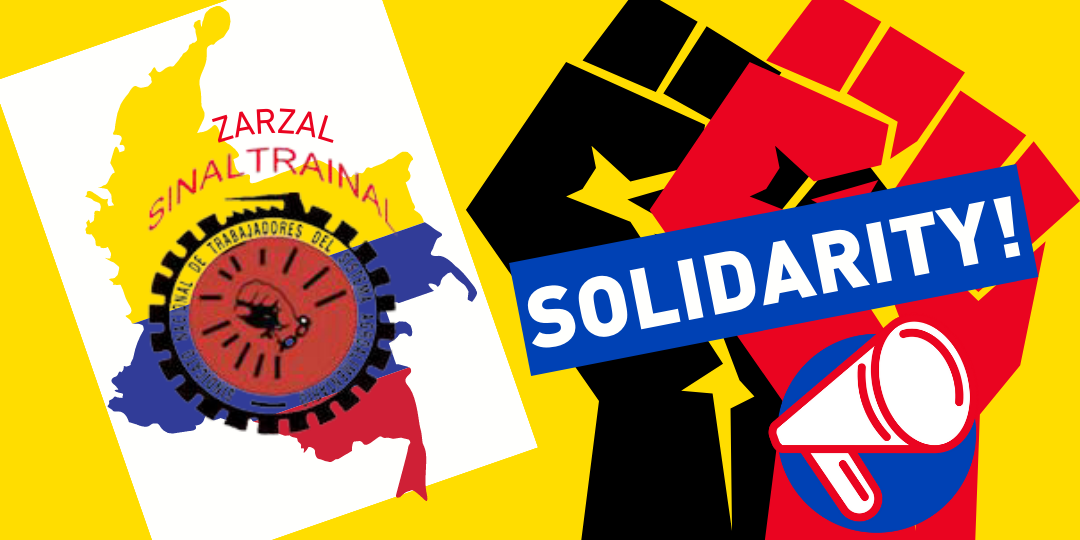 07.08.2023 / News /
UVW union calls on Colombia's President to investigate labour rights abuses against trade unionists by global food company Colombina S.A.
Today, United Voices of the World, UVW, sent a letter to Colombia's President Gustavo Petro denouncing the labour rights abuses carried out by the global food company, Colombina S.A, and calling on him to look into workers rights' violations against trade union members at their factory in Valle del Cauca, Colombia.
Fourteen members of our sister union SINALTRAINAL Zarzal were dismissed on 19 and 20 July at the Colombina plant in the Valle del Cauca immediately after presenting their demands for essential improvements in terms, conditions and treatment. Colombina S.A. is hiding behind bogus "procedural fault" allegations to justify the sackings.
Colombina S.A has been a signatory to the UN Global Compact since 2009 and the company states that "Colombina promotes fair equitable on-the-job relationships". Colombia is a signatory of International Labour Organisation Conventions 87 and 98 on, respectively, the Freedom of Association and Protection of the Right to Organise and the Right to Organise and Collective Bargaining. It is clear, however, these agreements and conventions as well as various national protections are being flouted.
Alongside the international union movement, UVW, a union for migrant, precarious and low paid workers in the UK, we stand in solidarity with our sister union SINTRAINAL Zarzal and its members and we have asked President Petro to ensure the political changes experienced in Colombia extend to the workers in Colombina S.A in the Valle del Cauca and their families.