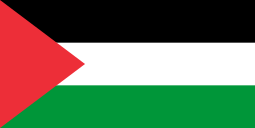 13.10.2023 / News /
UVW stands in solidarity with the peoples of Palestine
United Voices of the World (UVW) trade union is horrified to see Israel on the precipice of committing genocide and stands in unequivocal solidarity with the peoples of Palestine in their darkest hour.
The peoples of Palestine have suffered decades of a merciless, colonial, illegal occupation, apartheid and a blockade which has forced them to live in the world's largest open air prison in their own lands, from which they have been continually dispossessed.
We condemn the killing of all innocent civilians and demand the UK government stop fanning the flames of war.
UVW calls on the international community to uphold international law and calls for an immediate ceasefire and an end to the illegal occupation and blockade.