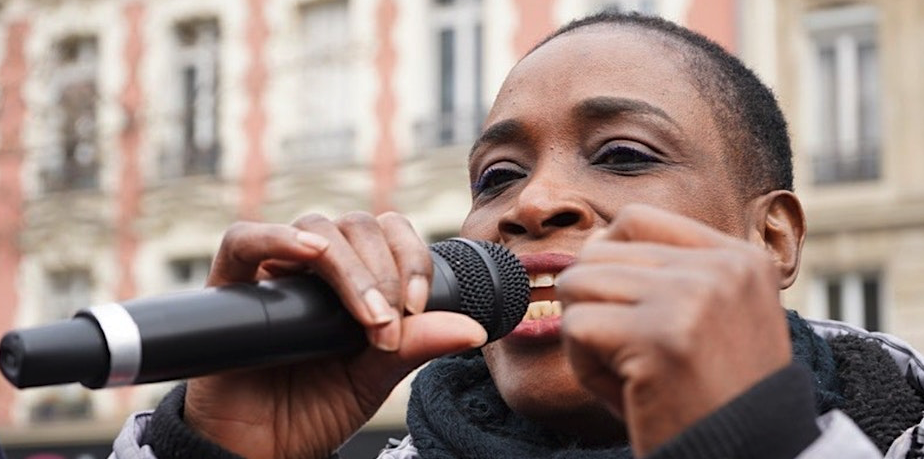 Rachel Keke: from picket line to Parliament
SATURDAY JULY 22

, 2023 – 3-5PM

We are honoured to host French MP and former hotel cleaner Rachel Keke on Saturday 22nd July at UVW casa, 3pm – 5pm

Rachel went from working as a chambermaid and leading one of the longest hotel strikes in French history – two years – to French MP in the space of a year.

She knows first hand the importance of collective struggle and describes herself as representing the "voice of the voiceless", using her power in Parliament to support low-paid, invisible and outsourced workers fight back – à la UVW!

Come and hear her story and share yours!

Spaces are limited, reserve your place here>>

📅 Saturday 22 July ⏰ 3pm–5pm

🏠 Casa UVW, 140 Cambridge Heath Road, London E1 5QJ

There will be a long FAQ.

Everything will be interpreted from French to English.

Event is open to the public. All donations go to UVW's solidarity fund.