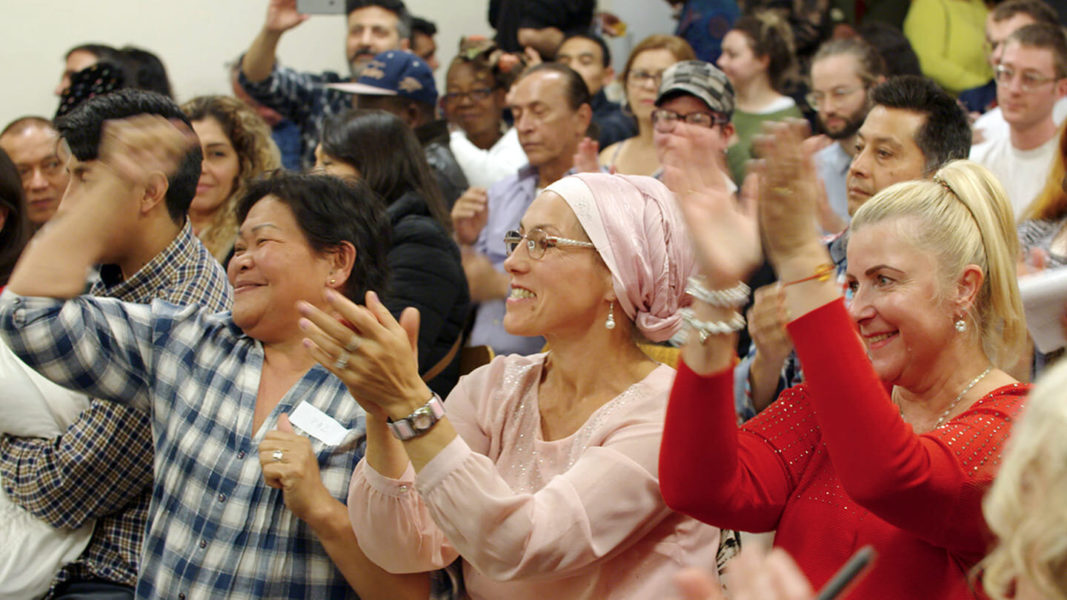 30.06.2020 / News / St Mary's Hospital
St Mary's workers hit the silver screen
The story of the UVW's groundbreaking strike at St Mary's hospital is hitting the silver screen.
"United Voices" the Guardian commissioned documentary directed and produced by Hazel Falck is now showing at the Sheffield documentary film festival.
UVW spokesperson said "Education is our weapon! Resistance takes many forms, at UVW we resist by taking direct and collective action. We hope that as many workers as possible see this film and are inspired by the courageous women that led this groundbreaking strike that brought an end to decades of outsourcing to private contractors."
UVW family, the film will soon be available on the Guardian website, be sure to share with all!