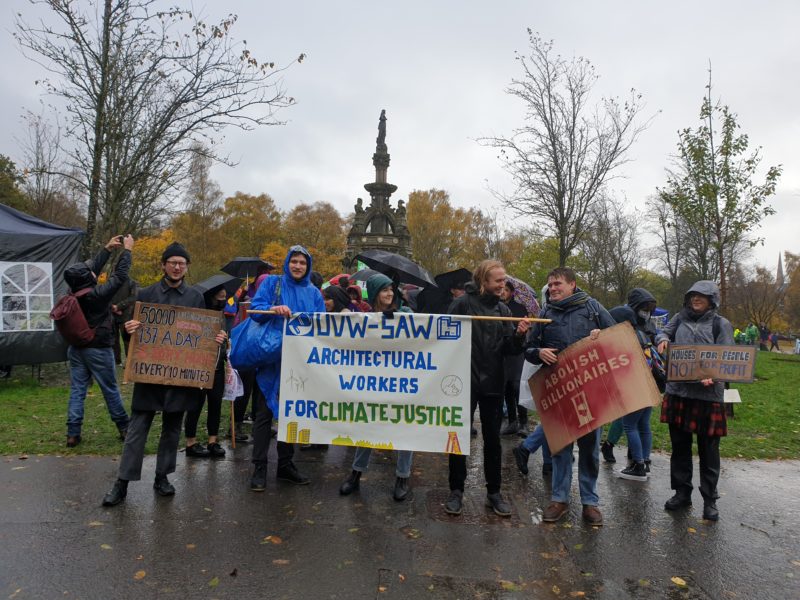 05.11.2021 / News / climate change / SAW
UVW architectural workers join tenant unions at COP26 protests
As world leaders, politicians and bosses gather in Glasgow at COP26 in an eleventh hour scramble to save the planet from climate change disaster, protesters have organised mass rallies to demand climate justice, systemic change and power from below.
United Voices of the World (UVW) members will be taking to the streets in Glasgow and London on Saturday 6 November, as part of the Global Day of Action for Climate Justice, which will see decentralised protests taking place across the world.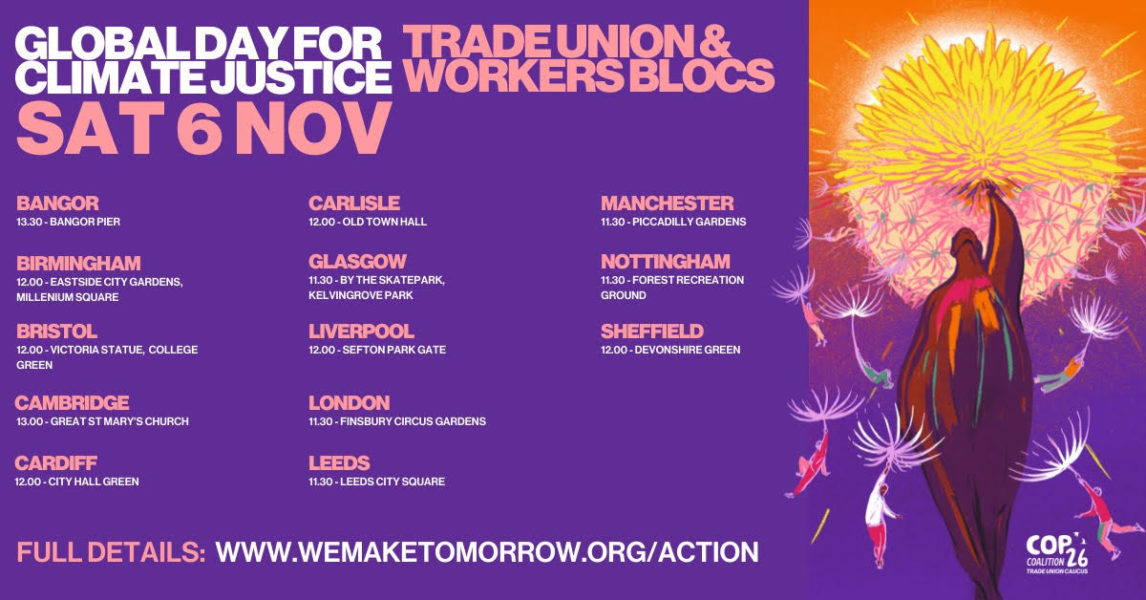 Climate change is an important issue for architectural workers as buildings contribute a lot to carbon emissions. Members of the UVW Section of Architectural Workers (UVW-SAW) will be joining protests in Glasgow and London, marching in trade union blocs alongside other workers who want a just and fair transition. In Glasgow UVW members will be marching alongside tenants unions Living Rent and Acorn, who have recently won a commitment from the Scottish Government to introduce rent controls by 2025.
UVW member and architect Matt McCallum, who will be going to the protests, said: "We architectural workers want to address the climate crisis not only through building to better standards and ensuring the legislation is introduced to hold developers to account, but also to address the social aspects such as landlordism, housing as profit and fuel poverty. We want workers who share our ambitions to put pressure on their employers, governments and clients to commit to net-zero carbon build standards and practices now."
McCallum continued: "In the UK, 49% of annual carbon emissions are attributed to buildings and we as workers want to change this. There are routes and technology available to designing buildings that are sustainable, but this is not always the priority of private clients or developers who may only be interested in asset values and rental yields."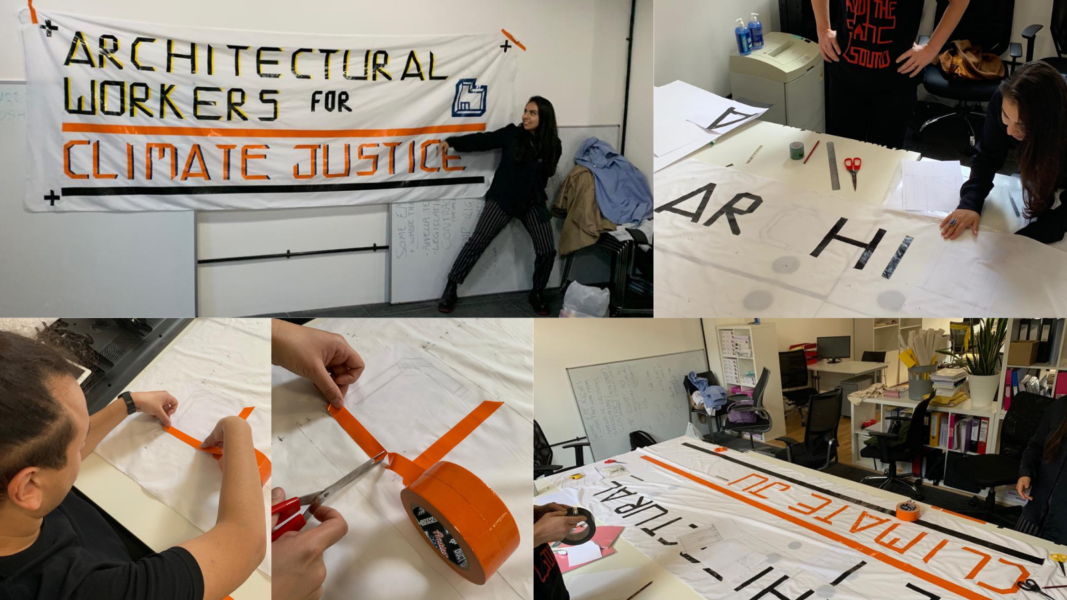 UVW-SAW members held banner painting sessions in Glasgow and London ahead of the protests, including one in UVW's brand new office in Bethnal Green.
"We as workers in the architectural sector want to make a change from the bottom up to demand an end to fuel poverty through insulated homes and more robust building standards while tackling the social issues behind climate justice. Housing is a human right and we will be marching with tenants unions", McCallum added. "Architectural workers could be shaping vibrant and sustainable communities rather than facilitating housing as profit."
The impact of climate change is being felt disproportionally by people in the Global South and the cost of tackling climate change is being pushed onto workers and the poor. As an anti-racist trade union representing many low-paid migrants from the Global South and communities facing climate catastrophes, the UVW stands in solidarity with everybody taking to the streets to demand climate justice. Climate justice is a union issue which is why our members are joining others on the streets. We need to build solidarity and start taking the action needed to protect the planet, we can't rely on politicians or bosses to do it for us.