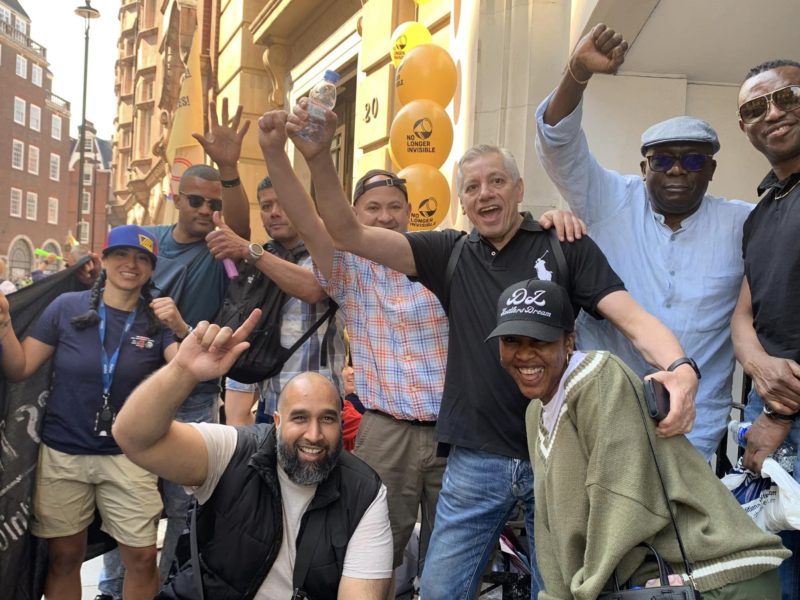 28.09.2023 / News / West End Quays
Cleaners and concierge at London luxury apartments WIN BIG
"Together, the concierge and cleaners at WEQ have shown what collective power can do. With our commitment and the support of our union we made a strong workplace. "

Francesco Lombardo, West End Quay concierge, UVW strike leader
Outsourced cleaners and concierge workers at West End Quays, the luxury apartment complex in central London, have won an eight percent pay-rise and their one-week Christmas bonus back.
The win comes after UVW members outsourced to facilities contractor Lee Baron joined other migrant, precarious and low-paid workers in nine different workplaces across London in a wave of summer strike action, which culminated in a picket outside the apartment complex's Right To Manage (RTM) Annual General Meeting (AGM).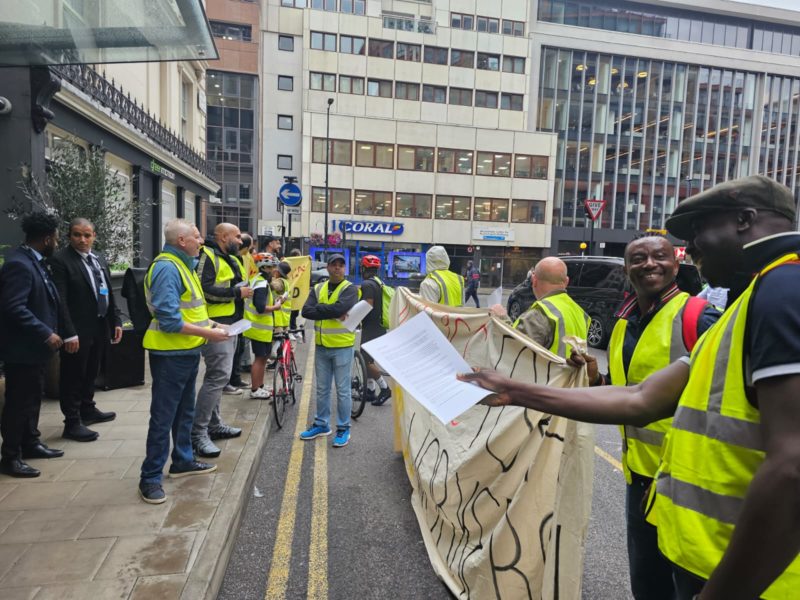 The meeting participants, residents of the exclusive apartments, expressed genuine support for the cleaners and concierge struggling with the cost of living crisis, despite their board seeming to be dragging the dispute on.
Francesco Lombardo, West End Quay concierge, UVW strike leader said: "Together, the concierge and cleaners at WEQ have shown what collective power can do. With our commitment and the support of our union we made a strong workplace. We know that Lee Baron is merging with another company, and that changes are afoot, we are poised and ready to hold firm and go the extra mile should we need to."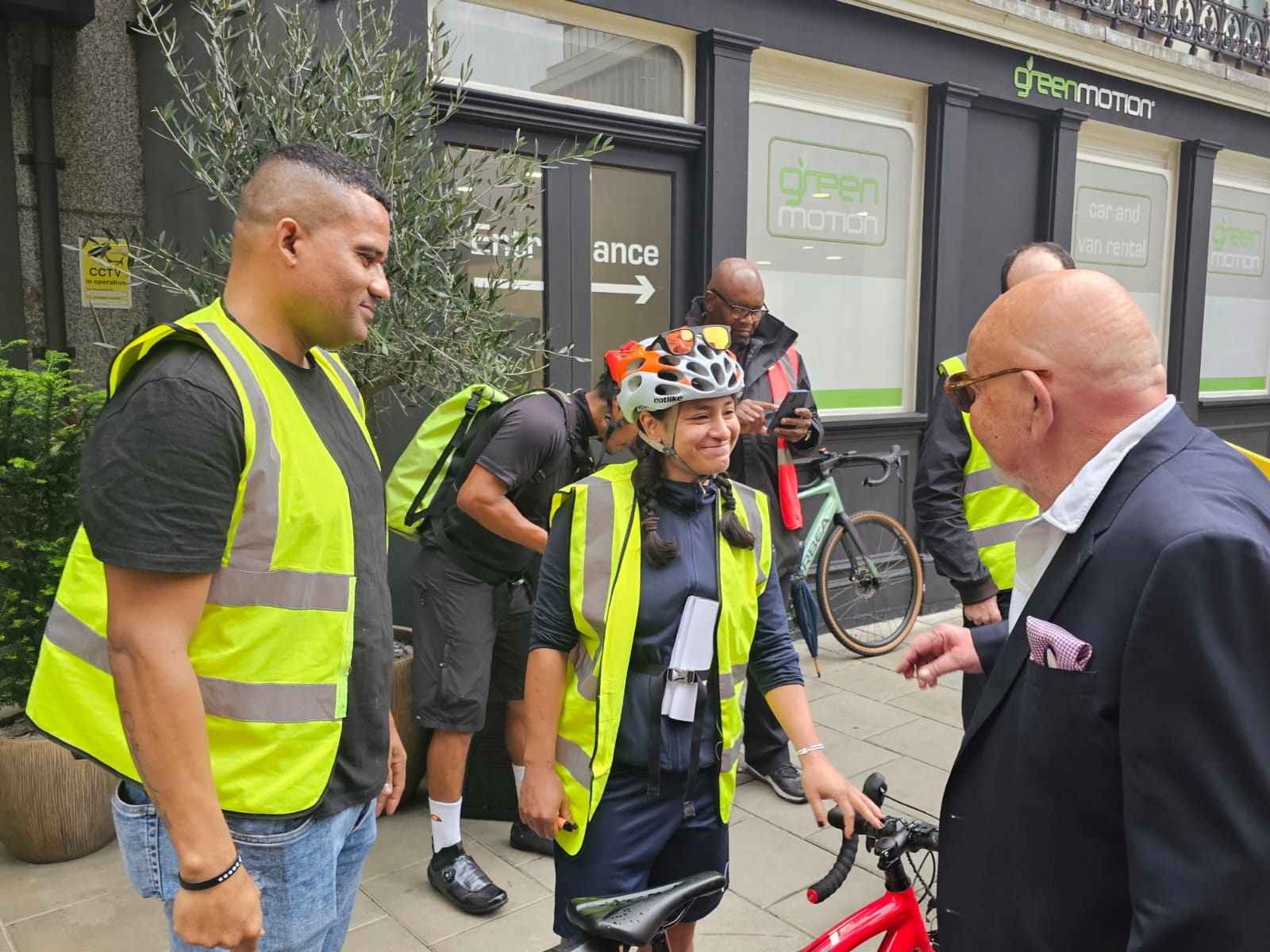 Negotiations had stalled over who had the power to authorise a pay-rise to settle the dispute. This is a common occurrence in the harmful practice of outsourcing where the 'client' tries to dodge its responsibilities towards its employees, despite dictating the financial parameters within which the contractors' operate.


Francisco Javier Posso, West End Quay cleaner, UVW member and striker, added "We want a seat at the table regardless of who manages West End Quays, and we have shown we won't accept anything less. We are now on standby to find out from Acas (the independent conciliation body), how our statutory union recognition claim goes."
UVW members fight against outsourcing in the workplace, the picket line and through the courts and we call on every outsourced worker out there to come and join us in this fight.
If you want to follow the example of the brave West End Quays strikers and get organised to fight for better terms and conditions, get in touch >>