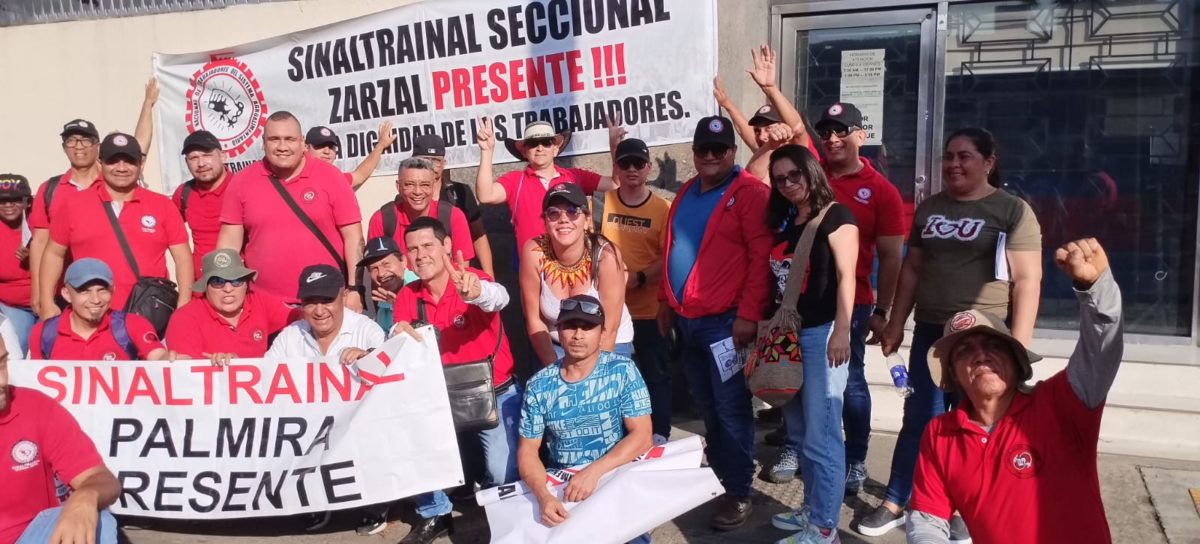 18.09.2023 / News /
Colombia's president launches investigation into labour rights abuses by global food company Colombina S.A.
Colombia's Ministry of Labour has appointed an inspector to carry out a preliminary investigation into union-busting practices of the global food company Colombina against comrades from sister union, SINALTRAINAL Zarzal in their factory in Valle del Cauca.
In a response to concerns raised by UVW, a representative from the Ministry of Labour confirmed in a letter dated 12 September, that a preliminary investigation will take place in order to determine whether or not there is merit to proceed with sanctions by the appropriate authorities.
Leonel S. Ledezma, vice president of SINALTRAINAL Zarzal union, welcomed the news and thanked UVW for its successful intervention. "We knocked on many doors of the Ministry of Labour here in Colombia, the response was very slow . Thanks to UVW's intervention, doors have opened for us. The fact that they have appointed an inspector to investigate our case is very good news because we will have an inspector looking into our claims, which is what we need. We will continue to stand firm to take this fight forward."
Fourteen members of SINALTRAINAL Zarzal were dismissed on 19 and 20 July at the Colombina plant in the Valle del Cauca immediately after presenting their demands for essential improvements in terms, conditions and treatment. Our sister union informs us that Colombina S.A. is hiding behind bogus "procedural fault" allegations to justify the sackings.
Colombina S.A is a signatory to the UN Global Compact since 2009 and the company states that "Colombina promotes fair equitable on-the-job relationships". Colombia is a signatory of International Labour Organisation Conventions 87 and 98 on, respectively, the Freedom of Association and Protection of the Right to Organise and the Right to Organise and Collective Bargaining. It would seem however, these agreements and conventions as well as various national protections are being flouted.
But there is good news, according to Leonel there is hope that things will change under President Petro ." In a recent TV speech President Petro confirmed his full support for trade unions . It was very motivating. This clear support for the workers' struggle is very inspiring for us and very good news. Never in my life has a president talked about trade unionism as Petro did and we feel encouraged to continue the struggle."
UVW is hopeful that the political changes experienced in Colombia with the arrival of President Petro will also extend to the workers in Colombina S.A in the Valle del Cauca and their families.
SPANISH ONLY, read the letter from the Ministry of Labour here >>