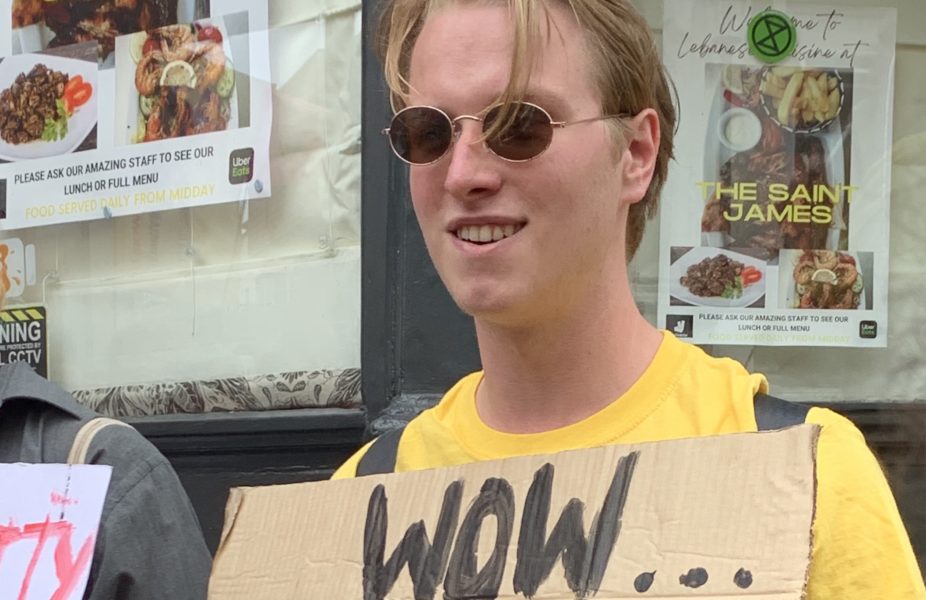 08.07.2022 / News / Saint James Tavern
Fighting back through the courts
This week UVW strike leader and now former pub manager at St James Tavern in Brighton, Jake Marvin, applied to the employment tribunal for interim relief following his summary sacking just days after the workers' first picket line on Saturday, 25th June.
Interim relief is when a boss is ordered to reinstate a worker where the employment tribunal believes they have been sacked for trade union activities.
Applications for interim relief are incredibly rare and even rarer to win. But the evidence that Jake was sacked for building the union in his workplace is undeniable and includes a leaked Whatsapp message from the pub landlady, Victoria, that his sacking was planned weeks in advance. And an open admission from the violent pub landlord Zakaria to the local member of parliament for Brighton, Kemptown, Lloyd Russell-Moyers, that he would sack any workers who took part in union activities.

MP Moyers says "The landlords are out of control".
Applications for interim relief must be made within 7 days of dismissal and are heard at an expedited hearing which normally takes place within a month or so. The judgement remains in force until a final hearing takes place in a year or so.
United Voices of the World is proud to have won interim relief for several members in the past including recycling plant workers and warehouse workers.
Jake's sacking and the suspensions of his colleagues has only strengthened their resolve and more strike dates are being announced.
Head to their campaign page to support the St James Tavern strikers! >>