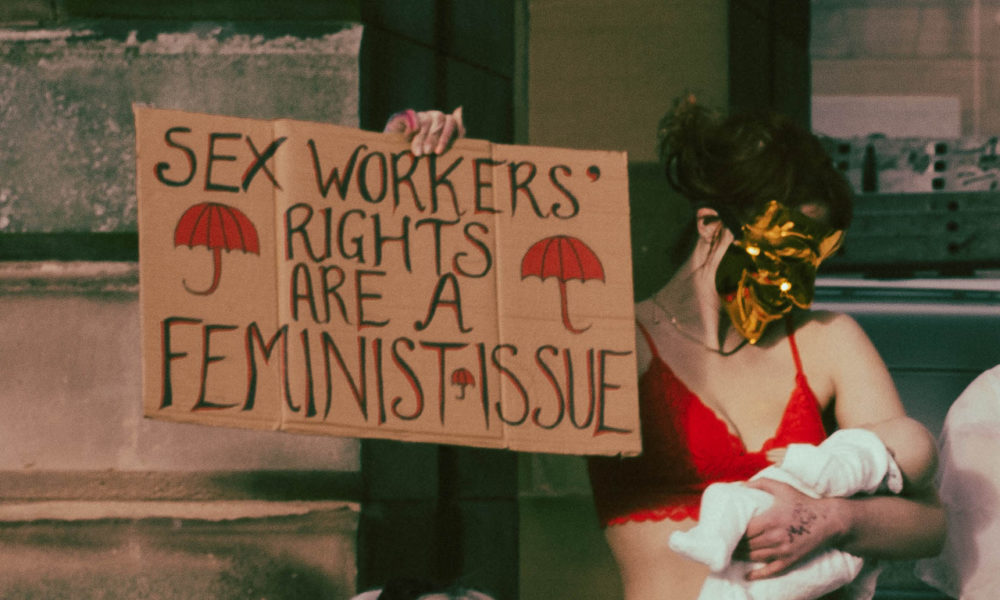 29.03.2022 / Press releases / USW
"Strippers should have the right to work in the city and venue of their choice"
Strippers in Edinburgh demand the right to work in the city and venue of their choice as the council licensing committee is set to vote on shutting all strip clubs in the city down
Members of United Sex Workers (USW), UVW's sector for sex workers, are fighting against proposals to limit the number of strip clubs which could result in a total ban
UVW has written to Edinburgh Council warning them that introducing a 'nil-cap' policy would be indirect gender discrimination against women and violate the Equality Act 2010
Strippers in Edinburgh are demanding the right to work in the city and venue of their choice, free of the risk of violence. This Thursday (31 March 2022) Edinburgh Council's licensing committee will vote on limiting the number of strip clubs in the city or imposing a cap on them of zero (a 'nil-cap' policy), which would ban strip clubs and could shut the four existing venues.
USW members are fighting against the proposal to introduce a 'nil cap', have held protests in Edinburgh and given evidence to the licensing committee. UVW has written to Edinburgh Council explaining that introducing a 'nil-cap' would disproportionally affect women who could lose their livelihood as a result, which would amount to indirect gender discrimination against women. This would violate the Equality Act 2010. If a 'nil-cap' is introduced, UVW has vowed to challenge a policy the union believes is unlawful.
Margot, stripper and USW member, said:
"Strippers, just like any other worker, should have the right to work in the city and venue of their choice and to do so free of violence."
Tess Hermann, stripper and USW branch organiser, said:
"As organisers, we want to fight for better working conditions, better pay and labour protections but we can only do that if our workplaces are not constantly at risk of being shut down by our councils. It is exhausting that we are expected to justify our right to work to the people who are supposed to represent us."
Danielle Worden, legal caseworker for UVW, said:
"A policy banning strip clubs would cause particular disadvantage to women by removing the livelihood of hundreds of female workers. This constitutes indirect gender discrimination contrary to the Equality Act 2010. Such discrimination can only be justified if proportionate, connected to a legitimate aim and based on evidence. The only aim cited by nil-cap supporters is reducing violence against women and girls (VAWG), yet there is literally no evidence showing that the existence if strip clubs causes or correlates with VAWG. The union will not hesitate to initiate a judicial review challenge if the Council adopts an unlawful policy."
For further information contact the UVW comms team.
Jim: 07749 765264
Cristina: 07984 462405
Isabel: 07706987443
E-mail: comms@uvwunion.org.uk
Notes for editors
UVW is an anti-racist, member-led, direct action, campaigning trade union and we exist to support and empower the most vulnerable groups of precarious, low-paid and predominantly Black, brown and migrant workers in the UK. We fight the bosses through direct action on the streets and through the courts and demand that all members receive at least the London Living Wage, full pay, sick pay, dignity, equality and respect.
UVW statement regarding potential adoption of nil cap policy